If you've been following the National Bulk Bag blog, then you'll know we've been covering the industrial hemp industry a lot recently. We've covered why flexible intermediate bulk containers are a great fit for the industry and which specific bags are a good fit for use. However, we haven't talked much about the specific features that make certain FIBCs a better fit and why. If you're in these industries, this post is for you. It is our hope that we can help guide you in your purchasing decision and aid you in your quest to find the right bag for your product and application.
Check out our other posts on this topic:
Features to Look For: Large Capacity, Duffle Top, Spout Bottom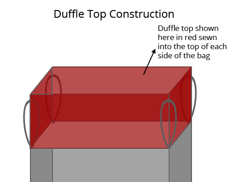 The first bag feature you'll want to consider when using FIBCs for industrial hemp is capacity. Most hemp products aren't very dense – so you'll want a large capacity bag that can hold a large volume, even if that doesn't equate to a lot of weight. This will save you money by reducing the total number of bags required to get the job done.
The second feature to consider is bag height. In our conversations with hemp growers, we often hear that the ability to fill a bag by hand is a high priority. Having a shorter bag will help a ton in this regard. We recommend bags that are no taller than 63 inches (or 5 ¼ feet). Because of this height restriction, pay close attention to your length and width measurements to ensure your capacity is adequate (we recommend over 35 inches for height and width).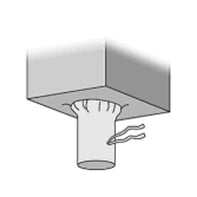 Last but not least, you'll want to consider what top and bottom constructions are best for your product and application (for more information on bag construction, click here).
For the industrial hemp industry, we recommend a duffle top with a spout bottom. The duffle top part of the bag adds a 32 inch tall closable flap that has the same length and width measurements as the rest of the bag. This makes loading your product by hand a lot easier. On top of that, it can be closed completely allowing the bag to be used for transportation as well as loading and storage.
Uncoated
(For more information on coated and uncoated FIBCs, click here)
FIBC coating is one of the features we get the most questions about at NBB. For brevity, we're not going to discuss the details of coating in this post. However, I've included a link above this paragraph to help you learn more about it if you're curious.
Mold is a constant danger in the industrial hemp industry and because of this, we recommend using an uncoated bag. Uncoated bags will allow your product to breath, preventing it from retaining too much moisture and molding. You'll also save a few dollars because uncoated bags are generally cheaper than their coated counterparts.
Our Recommendation is a 37 x 37 x 63 duffle top spout bottom bag. We carry this bag in-stock at NBB. Click here to see the product and download the spec sheet.
---

Our most popular bag for the industrial hemp and/or marijuana industries is our 37x37x63 duffle top, spout bottom flexible intermediate bulk container.
Our full product description and spec sheets for this bag can be found by clicking here.
---
Thanks for reading, check out our New Buyer's Guide!
It's our mission to make your bag buying experience easy, informative, and enjoyable. We also want to share our knowledge with you, so you can make the best purchasing decision for the company you represent. Our Buyer's Guide to Purchasing Bulk Bags is a great starting point for any decision. It contains critical information ranging from types of bags to important safety information about handling and transportation.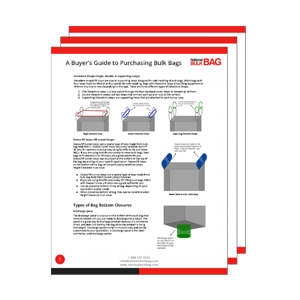 Download the guide by clicking below. By downloading, you'll learn all about:
Types of bags

Coated vs. uncoated

Liners

Bags with baffles

Types of lift loops

5:1 & 6:1 safety

guidelines

Much more!
Click the button below to download our comprehensive buyer's guide.